mission, vision & values
Our company builds on an impressive heritage of pioneering success and growth. Our vision, mission and core values ​​lay the foundation for high performance – today and into the future.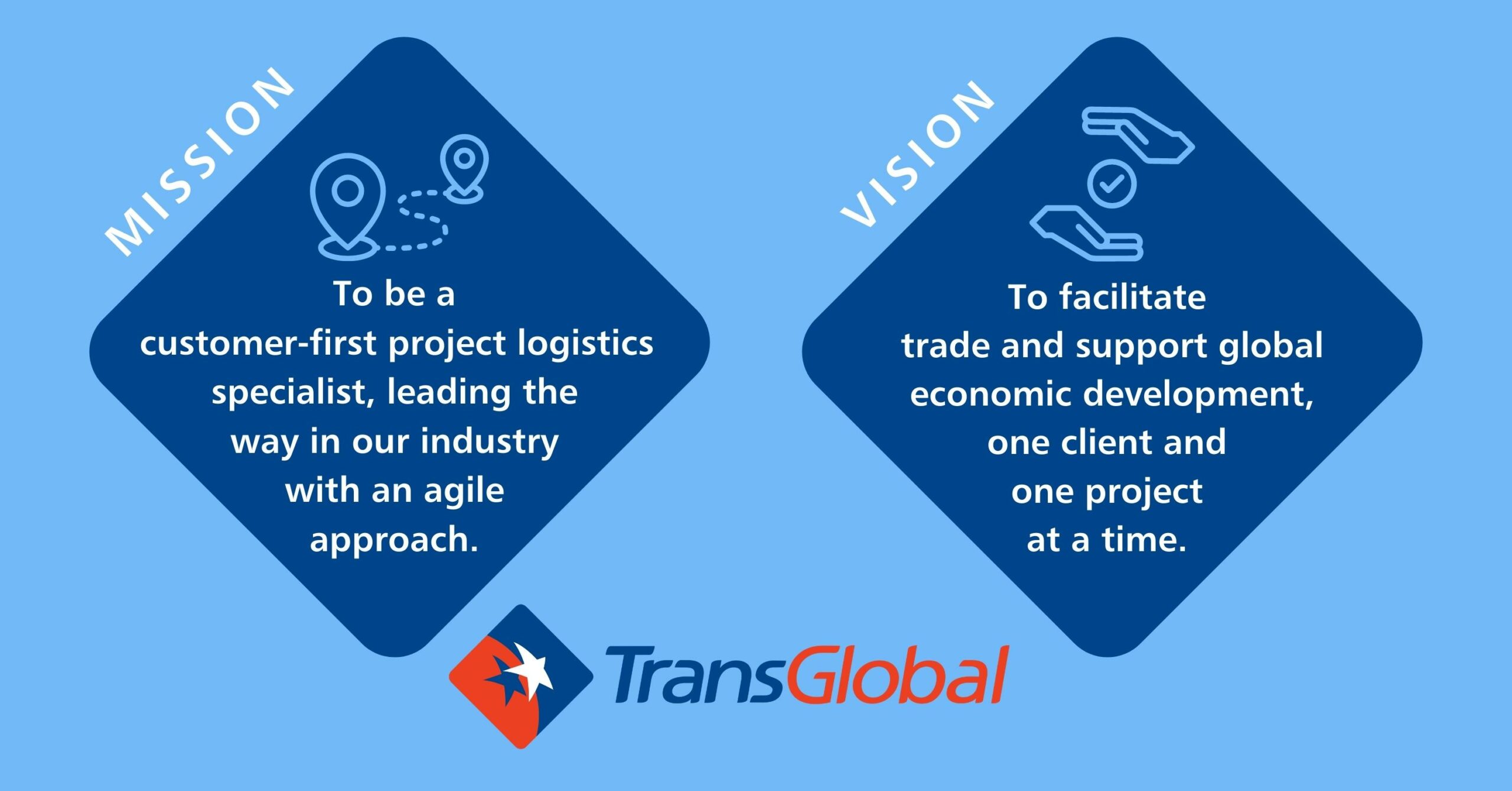 mission
To be a customer-first project logistics specialist, leading the way in our industry with an agile approach.
vision
To facilitate trade and support global economic development, one client and one project at a time.
core values
In a complex and ever-changing world, constant values ​​are crucial for a successful approach to doing business. We have subscribed to a distinct set of core values, which drive the way we operate.
excellence
The Trans Global Projects Group's goal is excellence in the timely positioning of materials, resources and information. Our guiding principle is to deliver your shipments safely to the right place, at the right time, at the right quality and at the right price.
constant care
Our ethos in supplying global logistics management is to be innovative, flexible and adaptable. We are committed to sustained quality and improvement processes.
We handle your shipment from start to finish and remain dedicated to delivering the best service at all times.
integrity
Our word is our bond. We attach the utmost importance to honesty, accountability and transparency. A strict anti-bribery policy, backed by implementation programs, is in place for every employee and supplier.
teamwork
We have great passion and pride in what we do and how we do it. We place great value on creating the right environment for our people. We provide opportunities for continual professional and personal development and we reward performance.